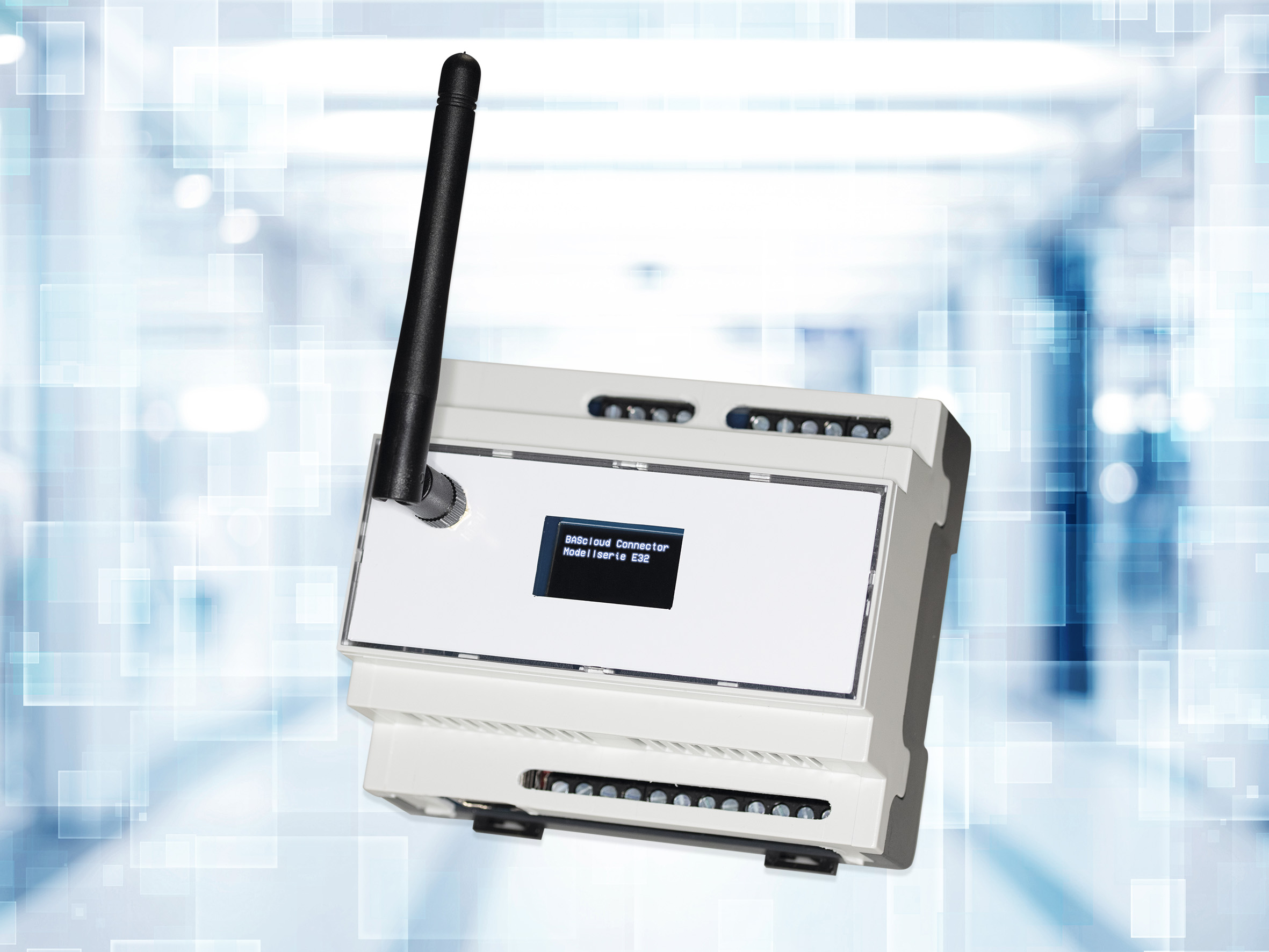 BAScloud Connector closes data gaps of properties
Groß-Bieberau, 26.04.2022. ProFM Facility & Project Management GmbH now offers property owners a cost-effective, flexible and secure solution for collecting and transporting meter data: The BAScloud Connector is used for meters that are not or insufficiently connected to the building automation system. It is also a new option for closing data gaps in properties without building management systems.
"In real estate operation and optimisation, data is indispensable: consumption data, measurement data and default values must be reliably recorded and transported. For many property owners, this represents a major challenge, for example if the necessary components are not available or have not been taken into account. With the BAScloud Connector, we can now offer a solution for this that is as convenient as it is secure," says Stefan Schaffner, Managing Director of ProFM. Translated with www.DeepL.com/Translator (free version)
The BAScloud Connector connects individual meters or small MBUS networks to the BAScloud. It uses existing WiFi or LAN connections for communication. Möglich ist auch die Ausrüstung mit einem Mobilfunkmodul. The communication protocol only contains the necessary data: Cost-intensive LTE or 5G mobile phone tariffs are therefore not necessary.
ProFM delivers the connector ready for installation and with pre-installed firmware. It is immediately ready for use. The configuration is carried out via the BAScloud portal and can therefore take place conveniently from any location.
The basic version has six S0 (pulse) inputs for gas, water and older electricity meters. Other models in the series support communication with MBUS networks or individual MBUS meters. They can also read infrared (IR) interfaces of energy meters. Power is supplied either via a top-hat rail power supply unit (BCC NT) or via Power Over Ethernet (PoE).
Six models of the BAScloud Connector with different functionalities are now available for monthly rental or purchase.
The BAScloud Connector enables new connections of meters to the BAScloud. The platform for secure networking and cross-property storage of building information collects measured values and building master data and brings them together in the private cloud.
You can find out more about the BAScloud Connector and the functions of the individual models here.
Would you like to simplify and optimise your real estate operations?
Then feel free to get in touch with us!