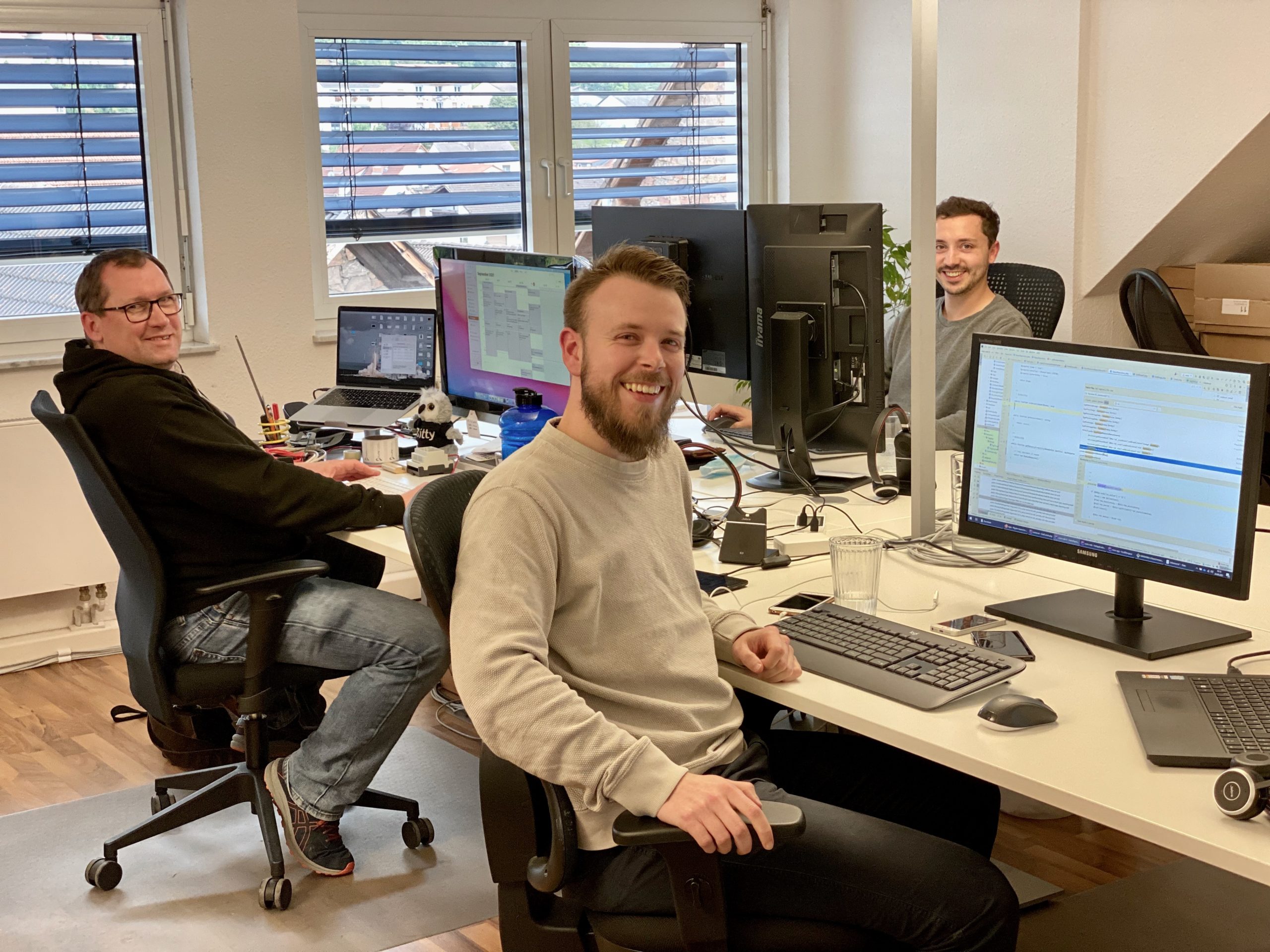 BAScloud development department in new facilities
Gross-Bieberau, September 24, 2021 | An organizational update from our organization on late Friday afternoon: BAScloud is growing and the base for more and more great new features and deployment scenarios is a top development team. We are fortunately growing and so we used today, Friday, to move into the new larger facility. Software development, hardware development and the product team can now develop more freely on a whole floor here at the headquarters.
One or two things still have to be put in place in the coming days, but you can already see it in our faces: We are having a lot of fun pushing the BAScloud forward. The BAScloud-Dev core team has a total of seven members and we are always looking for more BAScloud-crazy developers. After all, we now have plenty of room for new colleagues.