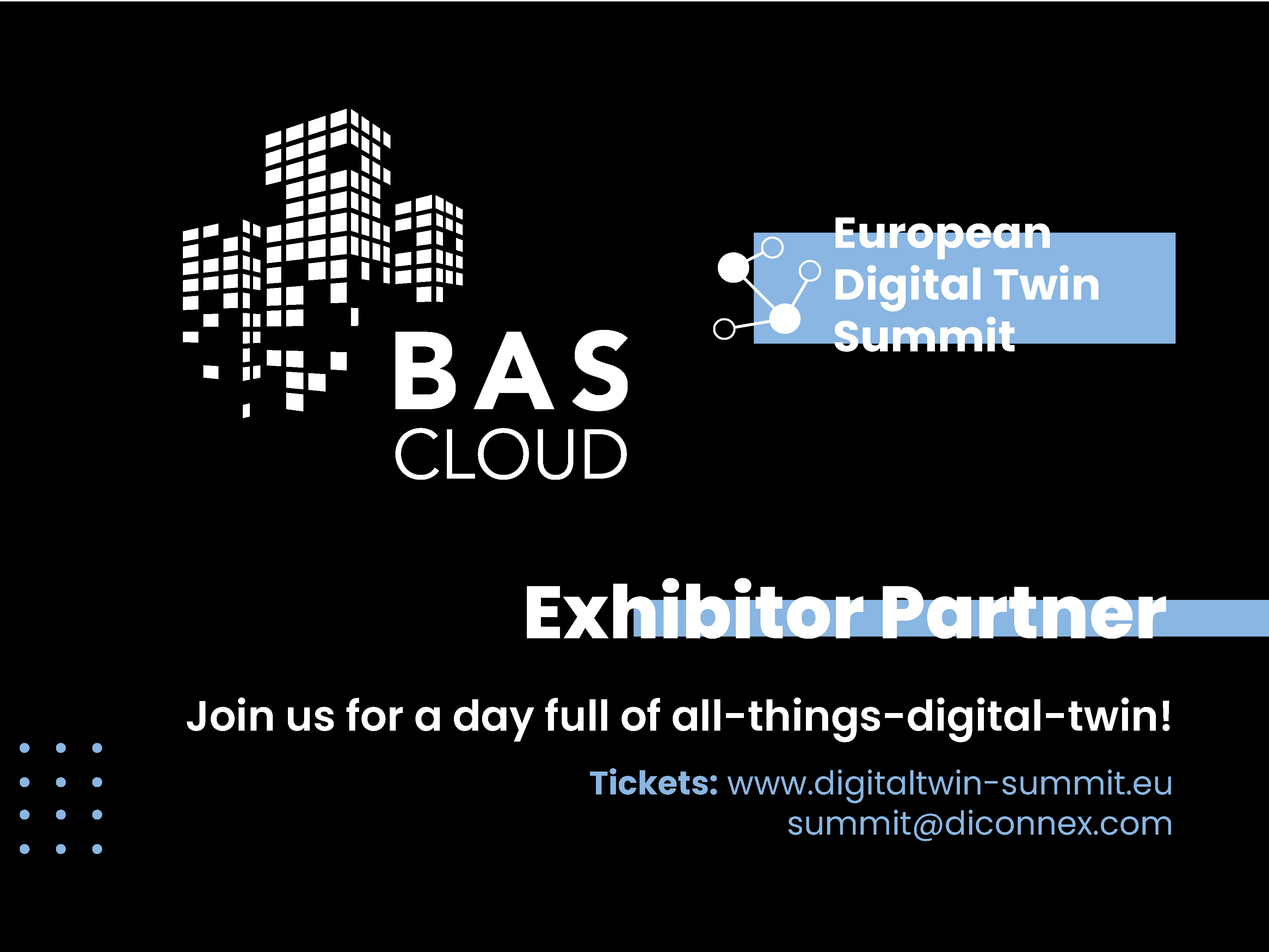 European Digital Twin Summit in Hamburg on 15.09.2022: BAScloud creates virtual twins
On 15.09.2022, the European Digital Twin Summit will take place in Hamburg. In the beautiful event location in industrial design in the middle of Hamburg's Speicherstadt, ProFM Facility & Projektmanagement GmbH with its innovation BAScloud and its partner company DiConneX also welcome their guests.
At the European Digital Twin Summit, visitors can look forward to innovative solutions, technical expertise and a collective exchange. Target groups of the event are CTO, CIO, IT managers, Data Scientists and many more. The focus is on holistic visions for the digital twin in companies. It goes without saying that the BAScloud will also be represented.
BAScloud stores all the data of a property and makes it available to property owners and operators. With their partner, DiConneX GmbH, a 3D image – combining 3D point clouds and 360° images – is created using modern technology.The resulting digital image of a building provides an intuitive graphical user interface for the digital twin in the DiConneX platform.
This allows real estate operators and their technical managers to take a virtual tour of the building and access the information from all end devices. You benefit from leaner organizational management, increased efficiency and reduced risk.
During a presentation, Jörg Jungedeitering, Founder & Managing Director at DiConneX GmbH will give an outlook on the relationship between humans and digital twins. In terms of building management, this virtual solution creates numerous advantages.
Do you want to be at the European Digital Twin Summit in Hamburg? Then register now.
You can find more information about BAScloud here.