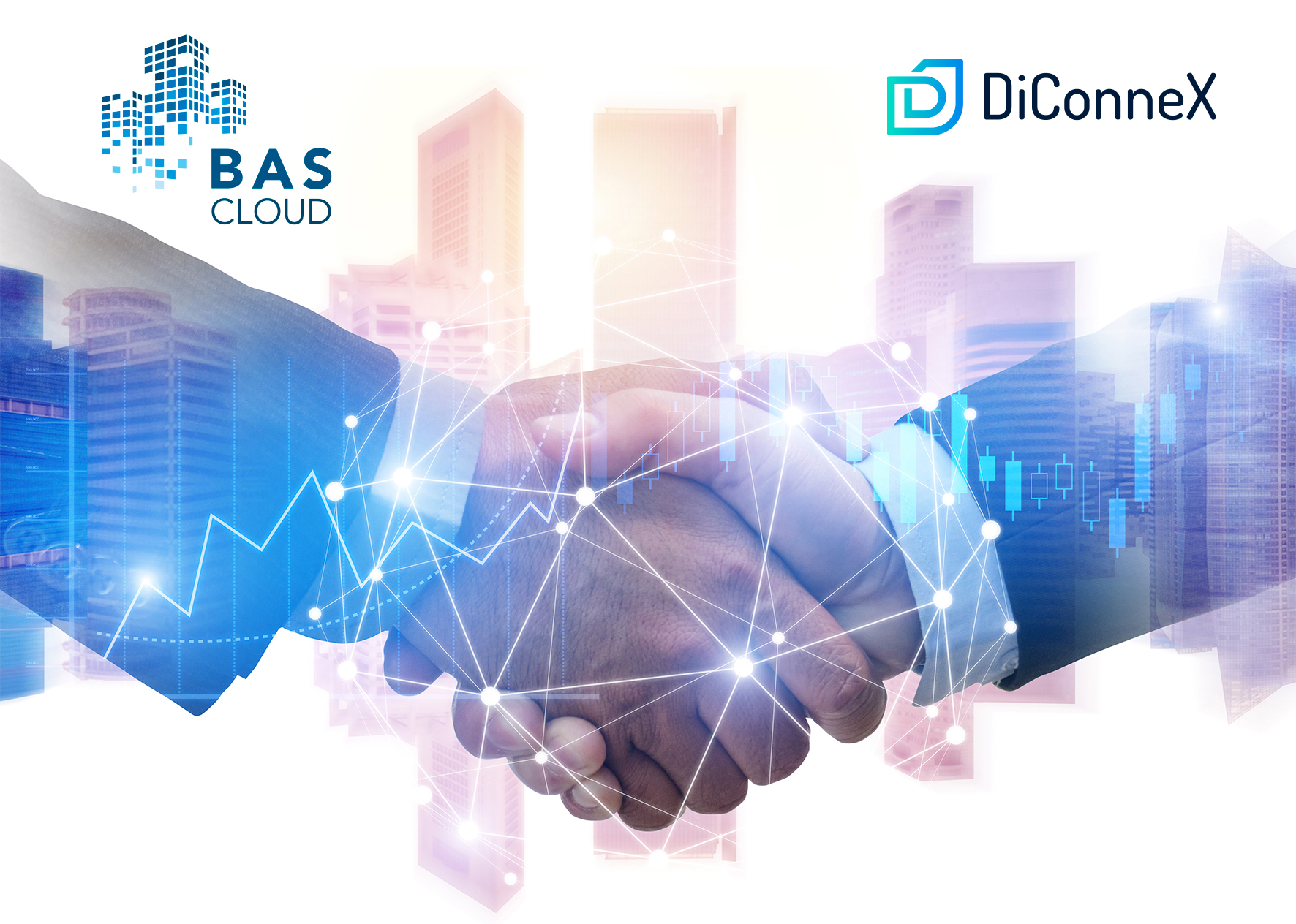 DiConneX and ProFM enter into partnership: Making building data visible with virtual twins
Groß-Bieberau, 06.09.2022. In an age where digital data trumps analog and networking is paramount, Solutions are required that optimally combine and process the large amount of existing building information.. With our innovative BAScloud solution, we offer a secure platformthat can do just that. To make the abstract numbers and details even more tangiblefor operators we start a partnership with DiConneX GmbH: Together we create virtual twins of buildings.
Cooperation creates added value

for management
The BAScloud provides a secure platform for storing and networking building information. With it, operators of properties or real estate record, clean and use all the data that accumulates. But since the product itself has no surface, it needs an application that makes it even easier for customers to use.
"Properties that are connected to the BAScloud will have a true digital twin in the future. In DiConneX, we have found a perfect complementary partner for this. Their solution creates a virtual likeness of a property," says Stefan Schaffner, Managing Director of ProFM. "In order to To represent the live state of the building we contribute all recorded data with the BAScloud. For the customer, our connection offers a possibility to make all processes tangible and thus also the Building management.This also allows the technical managers to move virtually through the building image."
The technology behind
For visualization, our partner DiConneX creates a 3D image – combining 3D point clouds and 360° images – in the shortest possible time using modern technology. The resulting digital image of a building provides an intuitive graphical user interface for the digital twin in the DiConneX platform.
"On the screen, functional managers walk through their building and can access all related data and information by clicking on an object. This includes static data, live data and employee knowledge. And now also information from the BAScloud," explains Jörg Jungedeitering, founder and managing director of DiConneX GmbH.
The virtual twin has a clear objective: it represents a single point of truth. This means that through a single source, property managers can gain clarity about their buildings and take quality management to the next level.
You want to create a digital twin for your building and make all relevant data available for further services?
Then we should get to know each other quickly.
Make your appointment now!